Η αναζήτηση βρήκε 10 εγγραφές
από Leonidas

Την / Το Παρ Νοε 19, 2021 9:18 pm
Αναζήτηση σε...: Ξένη Μουσική
Θεματική Ενότητα: Britney Spears
Απαντήσεις: 990
Αναγνώσεις: 17755
EXCLUSIVE Bobby Campbell and @BritneySpears spoke in person this evening. All signs point towards him managing her. Expect an official announcement by January.

— #FreeBritney Live (@FreeBritneyLive) November 19, 2021
από n1kos

Την / Το Σαβ Νοε 13, 2021 12:24 am
Αναζήτηση σε...: Ξένη Μουσική
Θεματική Ενότητα: Britney Spears
Απαντήσεις: 990
Αναγνώσεις: 17755
"Effective today… the conservatorship of the person and estate of Britney Jean Spears is hereby terminated. And that is the order of the court" - Judge Brenda Penny.
#FreeBritney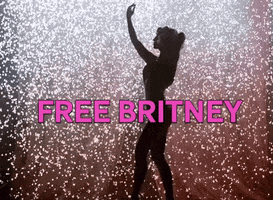 από Steliosg

Την / Το Τρι Ιουλ 06, 2021 4:52 pm
Αναζήτηση σε...: Ξένη Μουσική
Θεματική Ενότητα: Katy Perry
Απαντήσεις: 990
Αναγνώσεις: 22560
.@MetroUK reports that Katy Perry is one of the artists who are desperate to help Britney Spears. #FreeBritney pic.twitter.com/pejIHFbUaK

— Katy Perry Today (@todaykatyp) July 6, 2021
από Leonidas

Την / Το Πεμ Νοε 05, 2020 12:02 am
Αναζήτηση σε...: Ξένη Μουσική
Θεματική Ενότητα: Britney Spears
Απαντήσεις: 990
Αναγνώσεις: 34531
ALSO BREAKING: Lou Taylor has RESIGNED as Britney Spears' business manager and her father has attempted to hire a new one without giving Britney notice. Her court-appointed rejected this and believes the power should be given to Bessemer Trust. #FreeBritney pic.twitter.com/ilTGAqFKz4

— Britney Fan (@BritneyHiatus) November 4, 2020
από Leonidas

Την / Το Δευ Αυγ 03, 2020 12:45 am
Αναζήτηση σε...: Ξένη Μουσική
Θεματική Ενότητα: Britney Spears
Απαντήσεις: 990
Αναγνώσεις: 34531
Britney Spears' father calls #FreeBritney followers 'conspiracy theorists'
Britney Spears' father is slamming a viral campaign that claims the pop star is being held captive by him, arguing that the movement's organizers are "conspiracy theorists."
In a new interview with the New York Post on Saturday, Jamie Spears called the
#FreeBritney
movement "a joke," arguing that "the world don't have a clue" about his daughter's court-appointed conservatorship.
"It's up to the court of California to decide what's best for my daughter. It's no one else's business," Jamie Spears, 68, told the paper. As for allegations that he is stealing his daughter's money, he continued: "I have to report every nickel and dime spent to the court every year. How the hell would I steal something?"
The Spears' family's representative did not respond to a request for further comment from The Times.
Since 2008, when she was twice committed to a psychiatric ward, the pop star has been under the legal guardianship of her father, lawyers and a care manager. The rare legal arrangement, meant to protect individuals who are unable to care for themselves, allows the elder Spears to negotiate on his daughter's behalf in business, sell her property and control who she can see. All of her purchases are logged in a spending report that is sent to the court on an annual basis.
But in recent months, Britney Spears' fans have reignited fears that the singer is trapped and sending coded messages for help through her Instagram posts. In April, after the 38-year-old revealed she accidentally burned down her home gym, her followers bombarded her post with comments expressing their concern for her well-being. One urged Spears to wear a specific color outfit in her next Instagram post, and when she did, it was taken as a sign that she was indeed secretly requesting aid.
Meanwhile, a
#FreeBritney
petition on change.org alleging that "her father doesn't allow her to drive, all of her calls & messages are monitored, she's not allowed to vote, hang with anyone or spend her money without permission" has amassed over 100,000 signatures.
But in his interview with the Post, Spears' father shot down those claims, saying that the family doesn't "want those kind of fans."
"People are being stalked and targeted with death threats. It's horrible," Jamie Spears said. "I love my daughter. I love all my kids. But this is our business. It's private."
Though Britney Spears last year pleaded with her fans not to "believe everything you read and hear," she has complained in the past about the monotony of her life.
"I think it's too in control," she said in the 2008 MTV documentary "For the Record." "There's no excitement, there's no passion. It's just like Groundhog Day every day."
In May, Spears released a previously unavailable single, "Mood Ring," from her 2016 album "Glory." Last year, she canceled her Las Vegas residency and checked into a mental health facility after revealing that her father was sick. She has not performed live since 2018.
https://www.latimes.com/entertainment-arts/music/story/2020-08-01/britney-jamie-spears-dad-freebritney-conservatorship
από Leonidas

Την / Το Τετ Απρ 24, 2019 4:43 pm
Αναζήτηση σε...: Ξένη Μουσική
Θεματική Ενότητα: Britney Spears
Απαντήσεις: 990
Αναγνώσεις: 34531
dimosf1 έγραψε:γιατι τι λενε?
Ότι τη βάλανε σε ψυχιατρείο με το ζόρι χωρίς να το θέλει από το Γενάρη, ότι ο πατέρας της ακύρωσε το show κι όχι αυτή και ότι ο φύλακας της την κρατάει περιορισμένη.
Έγινε τρεντ αυτές τις μέρες το
#FreeBritney
ώστε να μην έχει πια φύλακα και να μην αποφασίζει ο πατέρας της για τη ζωή της.
Περίεργα αυτά που λένε πάντως γιατί πριν 10 χρόνια ο πατέρας της την βοήθησε.
από Leonidas

Την / Το Τετ Απρ 24, 2019 1:12 pm
Αναζήτηση σε...: Ξένη Μουσική
Θεματική Ενότητα: Britney Spears
Απαντήσεις: 990
Αναγνώσεις: 34531
Τι σάλος με το
#freebritney
!
Πραγματικά αν ισχύουν είναι πολύ μεγάλο το κακό που της κάνουν.
Βέβαια η ίδια τα διέψευσε.
wanted to say hi, because things that are being said have just gotten out of control!!! Wow!!! There's rumors, death threats to my family and my team, and just so many things crazy things being said. I am trying to take a moment for myself, but everything that's happening is just making it harder for me. Don't believe everything you read and hear. These fake emails everywhere were crafted by Sam Lutfi years ago... I did not write them. He was pretending to be me and communicating with my team with a fake email address. My situation is unique, but I promise I'm doing what's best at this moment You may not know this about me, but I am strong, and stand up for what I want! Your love and dedication is amazing, but what I need right now is a little bit of privacy to deal with all the hard things that life is throwing my way. If you could do that, I would be forever grateful. Love you
https://www.instagram.com/p/BwnqpG5g7qn/